Sequence Version History
Version history for Sequence, the timelapse editor for OS X.
Updates are available through the Mac App Store app on your Mac or checked automatically for by the app, if you've purchased Sequence from the Frosthaus Store.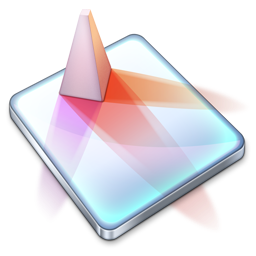 Version 2.0.3
Released September 2013
Improved export speed
Removed the "None" scaling mode, as it was unclear what it actually did and not very useful to begin with
When opening a document where the "Same as Photos" preset was previously selected, update the resolution to reflect the current size of photos
Various smaller bug fixes
Version 2.0.2
Released July 2013
Improved timeline rendering speed for large timelapses
Fix occasional crash when a project document is reverted
Set tooltip for filename metadata label
Fixed potential crash in the rare case a photo couldn't be analyzed for brightness differences
When the photo list sidebar is visible and the timeline marker is moved, the sidebar selection will update to reflect the current photo
Fixed potential crash when photos are removed and a keyframe is present on the deleted photo
Improved updating of timeline thumbnails when a photo is deleted from a project
Fixed a potential crash when all photos was deleted from an existing project
When dragging photos into the sidebar, switch to manual sorting (use the gear icon to re-sort)
Photos dragged into the sidebar are sorted amongst themselves either by the current sort selection or by file name if there isn't one
Toned down gradients in the track view
Version 2.0.1
Released June 2013
This update contains important fixes for issues affecting certain users
Fixes an issue that could cause Sequence to hang and use excessive amounts of system resources while a new document was loading for certain users.
Fixed an issue where the UI wouldn't update when adding lots of photos (or a large folder) all at once via the photo list sidebar.
Fixed a crash when showing the frame rate popover a second time after it was dismissed with the keyboard.
Prevent unwanted beep when the white balance track is focused and left/right keys are used to move the timeline marker.
Version 2.0
Released May 2013
New Features
Sequence 2.0 is now a document based app with its own project file
Now you can save your adjustments and work on them later again, with full undo support and of course support for Mountain Lion's Autosave and Versions features. Photos can be added and removed from a project, even from multiple separate folders.
White balance adjustments using keyframes
Set one or more keyframes to adjust the temperature and tint, Sequence will then interpolate the values in-between the keyframes so you can ramp the white balance up or down over time.
Improvements
Sequence now uses less memory and behaves better under load using an improved rendering and analysis pipeline
Faster photo analysis
No longer causes excessive CPU usage when idle for some users
Photos can be added and/or removed from an existing time lapse
Much better undo-support
The timeline tracks can be selected and metadata and track settings have been moved to the right-side inspector
Deflicker options are now shown in the track inspector
Click and/or drag anywhere in the timeline to move the marker, not just the top ruler
Faster preview rendering
Removed potential dead-locks from photo analysis
Moved the timeline editing menu items to the "Edit" menu
Moved the toggle timeline tracks menu items to the "View" menu
Movie export settings are stored between launches and exports
Gracefully handle H.264 export size limits
Improved and tweaked UI in every nook and cranny
Fixed
Exporting to fractional frame rates (such as 23.976 and 29.97) now uses a constant frames, instead of rendering VFR videos
Make the timeline keyboard controls work when the project window first appears
Automatically dismiss the preview FPS popover when done with editing
Don't show an "Export finished" notification center notification when an export is cancelled
Much fast sorting of photos
Additional checks for invalid images during load
Additional guards against unreadable images and more graceful handling if an unreadable image was still loaded
Improved time remaining calculation during image export
Many other tiny bug fixes
---
Version 1.1.2
Released february 2013
A small update with speed improvements and bugfixes.
Faster analysis of images. Should especially be noticeable on longer timelapses.
Fixed a crash that could occur if an export finished while Sequence was in the background.
---
Version 1.1.1
Released january 2013
Sequence v1.1.1 includes the new "Aspect Fill" scaling mode when exporting, which will crop off just enough to fully fill the image in the export resolution, as well as a bug fix for aspect fitted exports
New "Aspect Fill" scaling mode. The old "Aspect Scale" mode is now called "Aspect Fit"
Fixed issue where cropped and scaled images didn't get a black background when exporting, but instead showed a garbled image as background
---
Version 1.1
Released january 2013
Sequence v1.1 introduces a better deflicker engine, an updated user interface and the ability to export a timelapse as individual resized photos as well a critical fix for certain kinds of embedded thumbnails and other bug fixes.
New
You can now export the timelapse as individual photos in TIFF, JPG or PNG (EXIF data is kept)
You can now toggle the visibility of the deflicker track, which dictates whether the preview and export should be deflickered
The export button has been moved into the timeline header
Added ability to change the previewed frame rate
Other Changes
Fixed an issue where the size of the embedded thumbnail would be used instead of the real size of the image
The deflickering engine has been tuned to give even better results for common flicker scenarios
Handle files and folders being dropped on the Dock icon
A "Timeline" menu item has been added, with keyboard shortcut for toggling the Deflicker track
Default scaling mode for video export is now "Aspect Scale"
If you're not using a trackpad, Sequence now draws nicer and less intrusive scrollbars
Better formatting of aperture and shutter speed in the metadata inspector
Limit flicker corrections to what roughly equals 2.5 stops, to avoid noise appearing for extreme brightness differences
---
Version 1.0
Released december 2012
First public release of Sequence!